Many more of Ron's pictures are here
When you've seen Ron's pictures, see Dave Bowden's pictures of his and Ron's work on The Ginger Tree here
And see Ron in action on a training session here


I haven't put the pictures in chronological order, it seemed more fun that way....

Here he is on the front of a Vinten Heron on Top of the Pops. Dave Pattison is the tracker.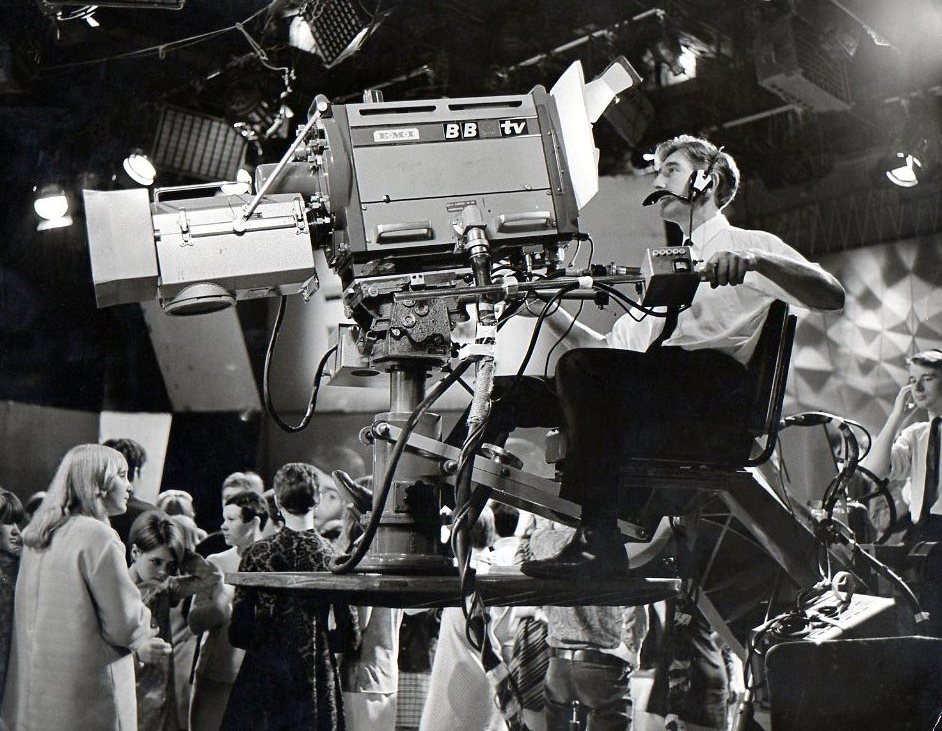 &nbsp


Top of the Pops 1965, on a Mole crane.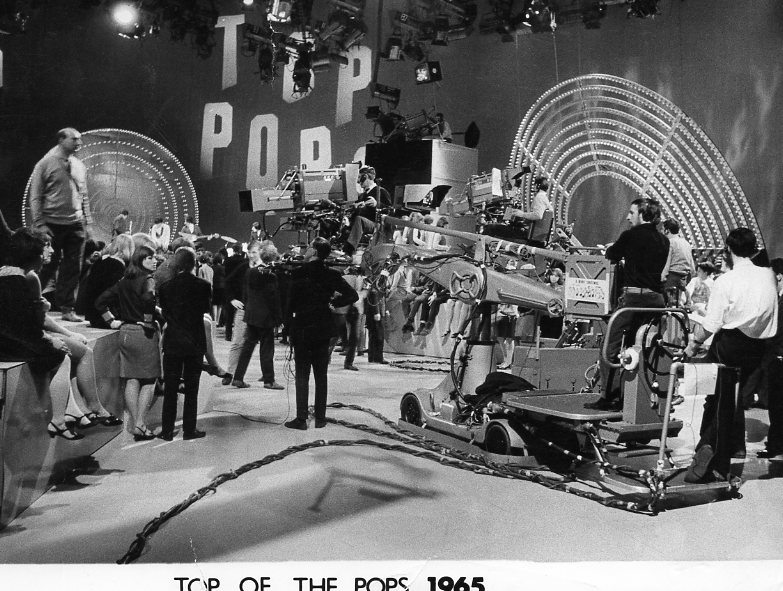 &nbsp


This one taken by John Henshall - "I took this picture of Ron in Studio G Lime Grove. We used the experimental colour cameras, wheeled through from Studio H next door, to cover the UK end of a Sotheby's auction for the US by satellite."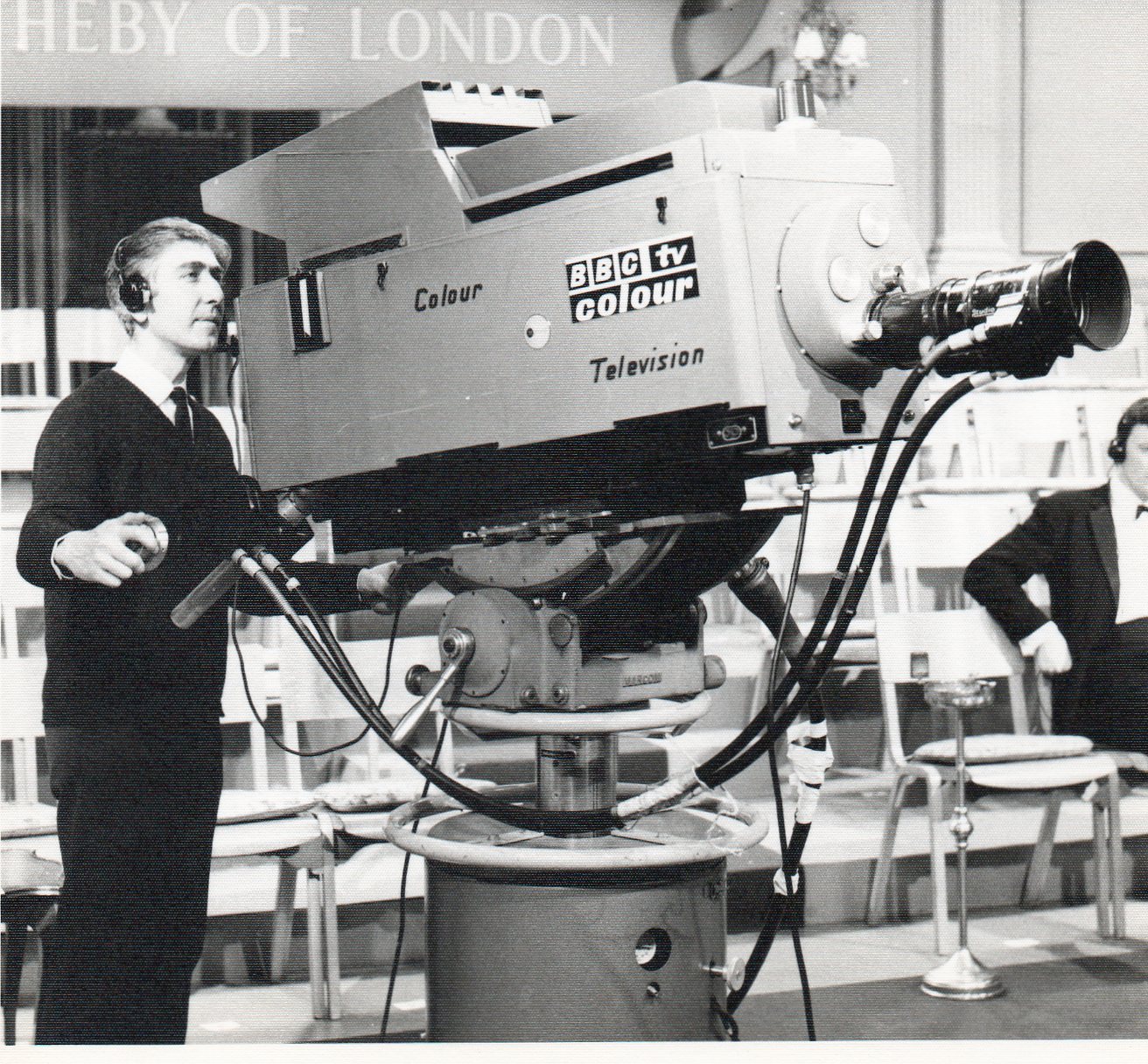 &nbsp


This picture was taken by Andrew Dixon, who says "Ron was an absolute inspiration to many of us as a brilliant craftsman and truly lovely person and friend. We spent 6 weeks in Dubai with several others in a team led by Stewart Morris. This photo is of Ron on an unusual and truly useless mounting at a beach location with Lulu."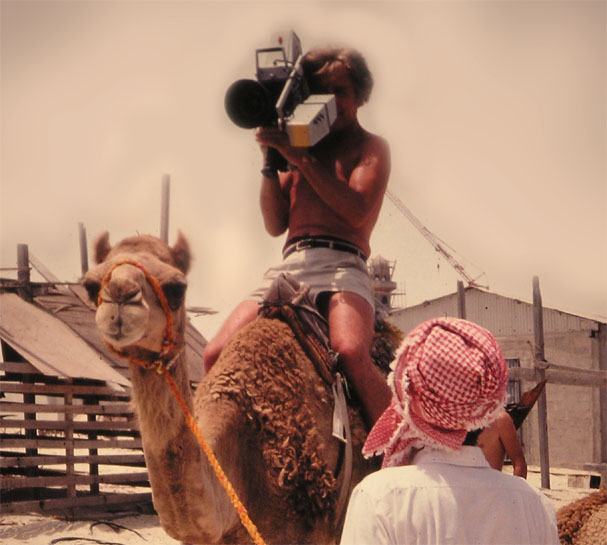 &nbsp


"Yes, Stewart" - sending up Stewart Morris (see earlier page)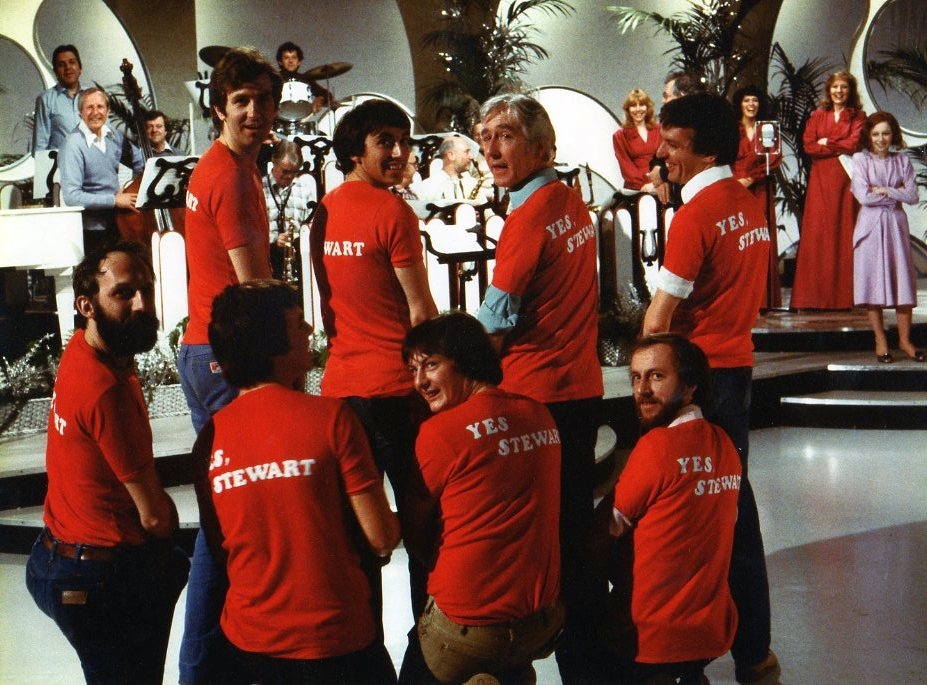 These two are Ron with Stewart Morris in Austria in 1984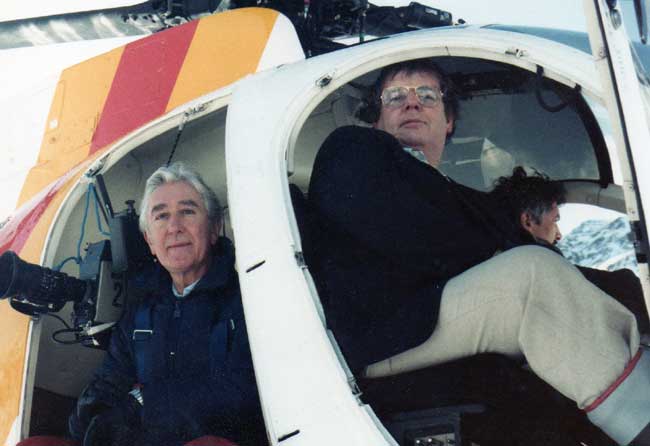 &nbsp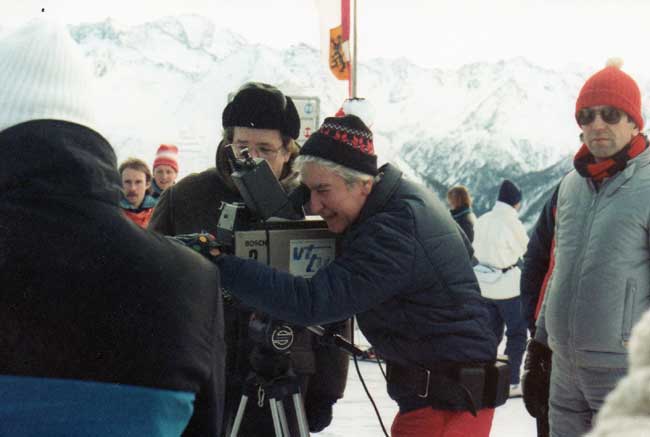 &nbsp
&nbsp
Dixon of Dock Green in 1958. Paul Kay, Peter Norman and Ron are just behind the Dixons. Elsewhere are Cyril Wilkins and Len Shorey, amongst others. (click for large)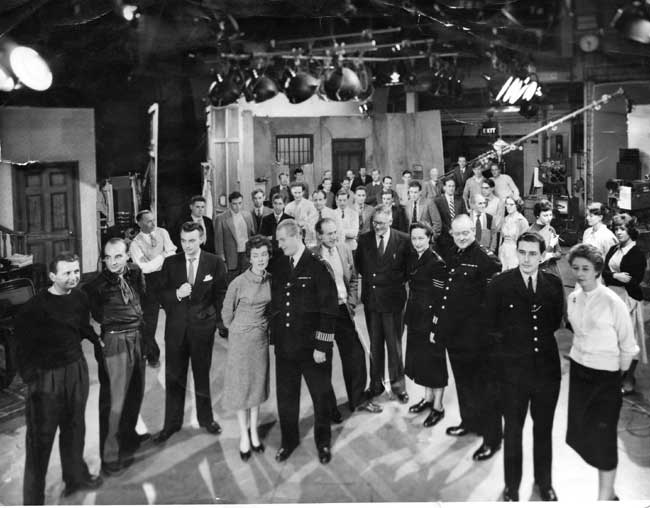 &nbsp
&nbsp
Ron was senior cameraman on Top of the Pops for many years


&nbsp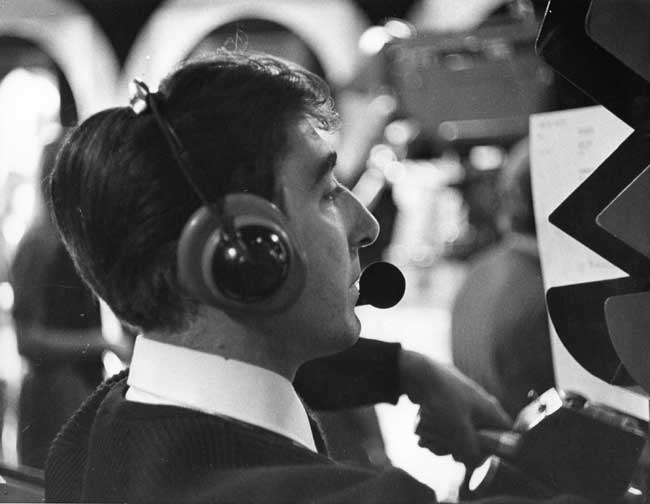 &nbsp
&nbsp
Howard Keel in Kiss Me Kate in 1964, Ron on Mole (Click for big)


&nbsp
An aside - Steve Edwards found a drawn copy of this photograph in an old children's book. Click the pic for the whole page -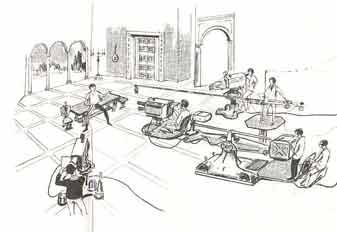 A football match against the boys of the Young Generation. The YGs are the smart ones on the left, the others are the camera/production crew. Don't know who won.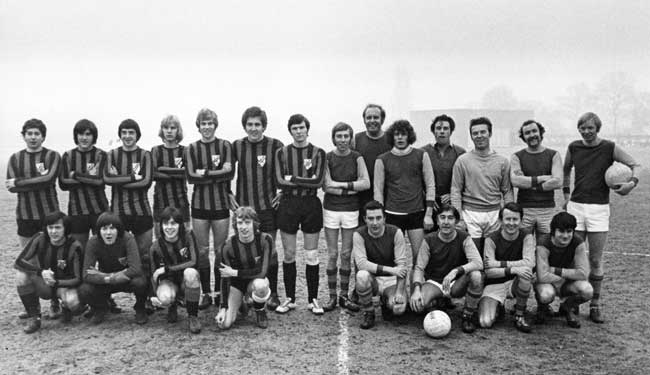 &nbsp
&nbsp
The Lena Zavaroni Show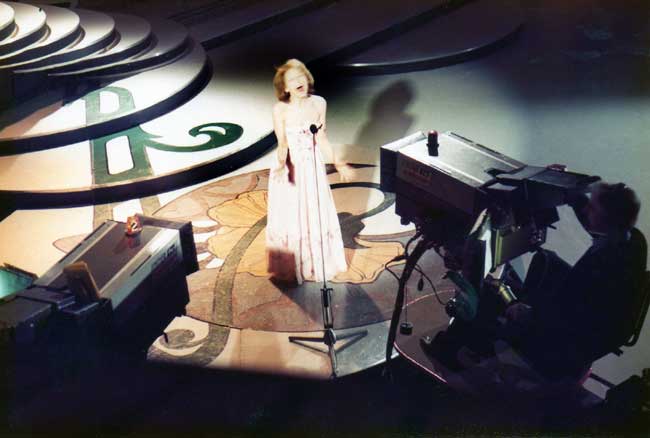 &nbsp
&nbsp


On the set of The Ginger Tree, the BBCs first experiment in high definition tv, in 1989
Dave Bowden sent lots more pictures of the making of The Ginger Tree - see them here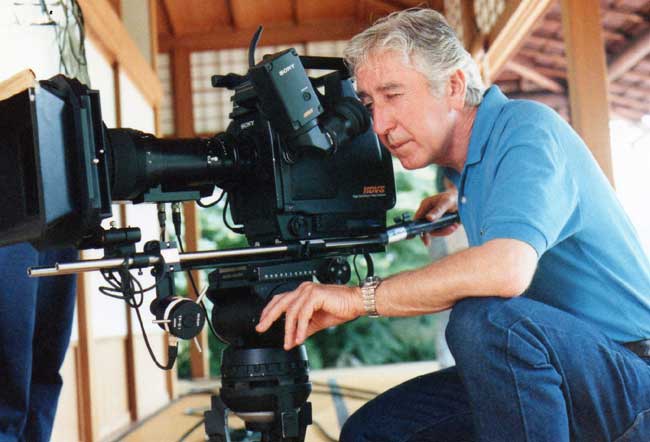 &nbsp
&nbsp
Samatha Bond (I think) takes over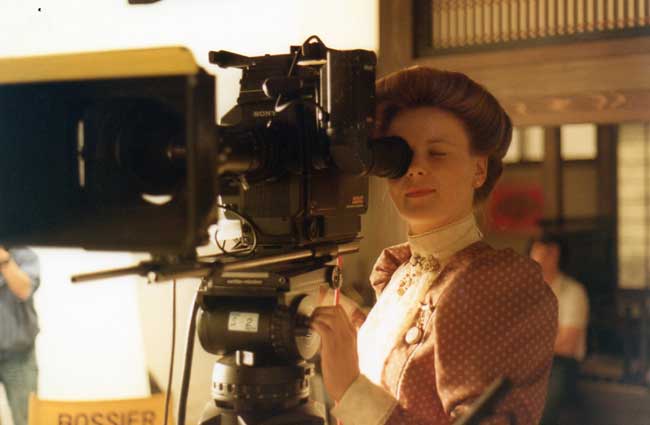 &nbsp
&nbsp
Cast and crew - and see Dave Bowden's pictures here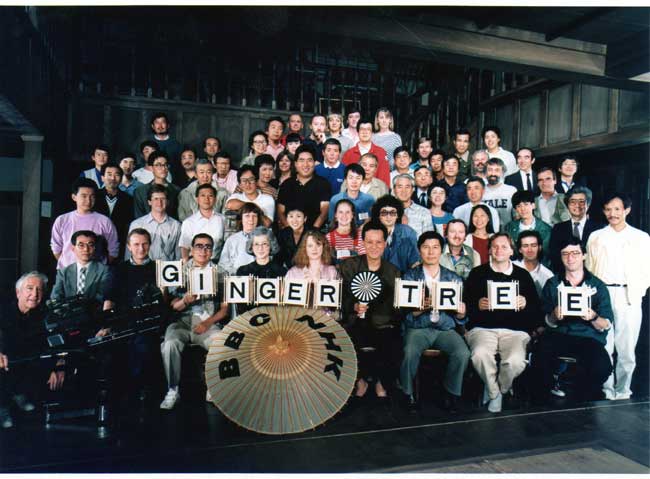 &nbsp
Points in Space, 1986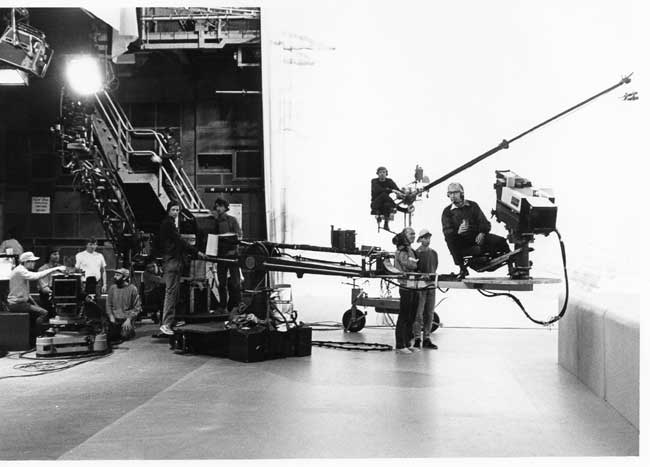 &nbsp
&nbsp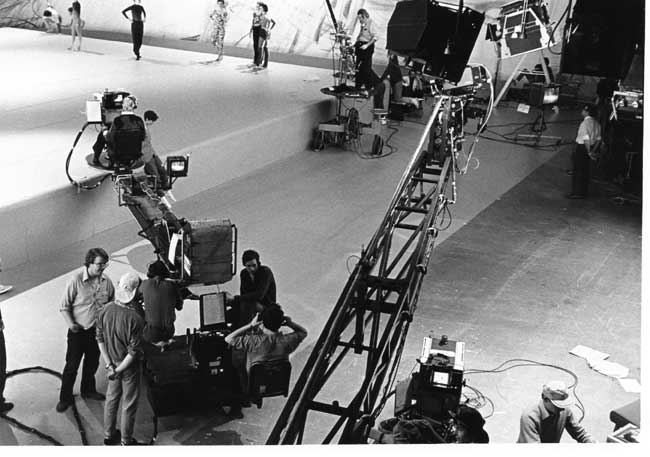 &nbsp
With Jonathan Miller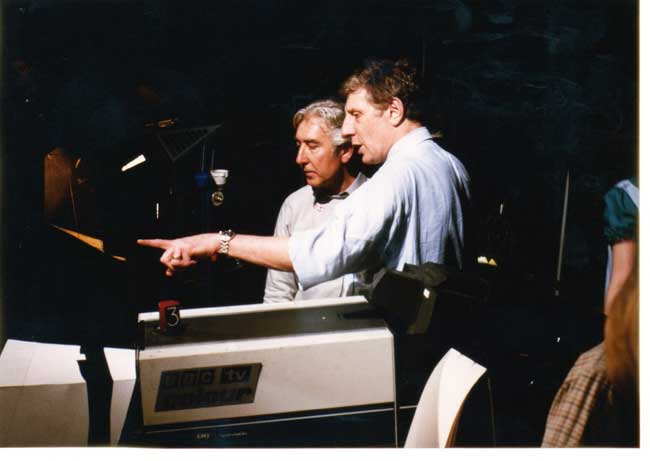 &nbsp
&nbsp
Top of the Pops, with The Tremeloes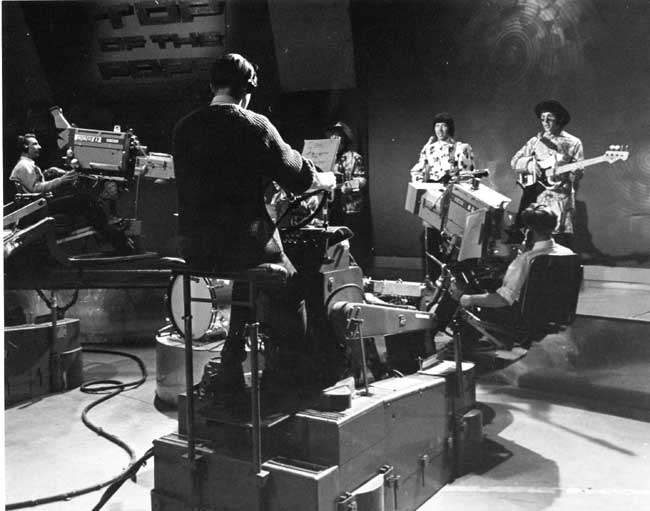 &nbsp
&nbsp
A classic shot - I wish I had a picture of me like this...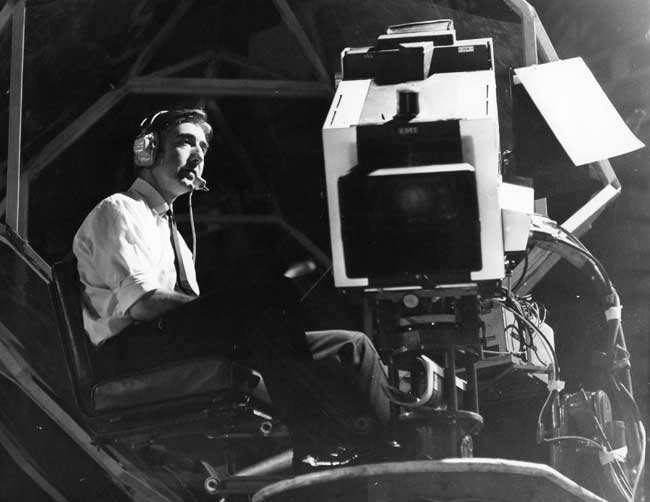 &nbsp


More pictures here &nbsp