More of Ron Green's photos
&nbsp
Jimmy Savile, Eddie Stuart and a floor asssistant whose name I can't remember. Note the VT countdown numbers on the back of Eddies clipboard. No instant starts in those days, and no earpiece for Jimmy!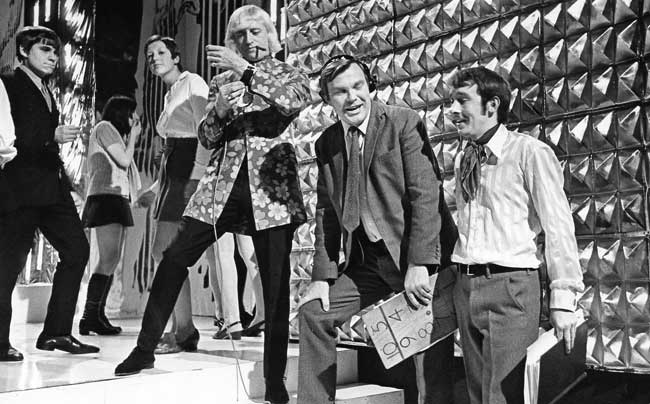 &nbsp


This may be the Kings Theatre Hammersmith, used whilst the TV Theatre was undergoing a makeover.
Len Shorey on the boom, Stan Thorpe on the camera, Tony Briselden tracking, Paul Kay alongside.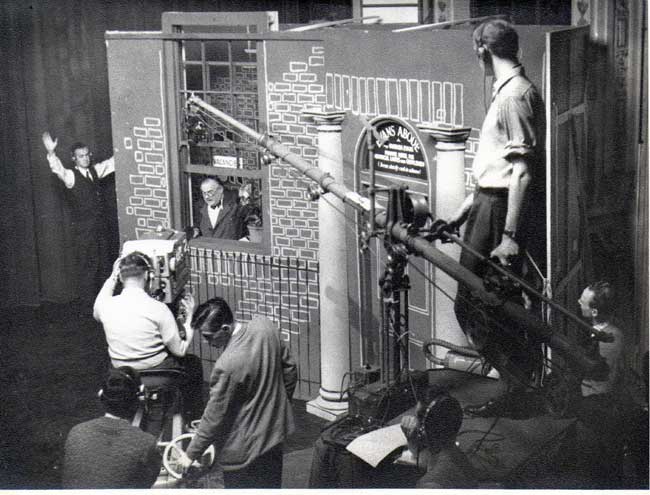 Same place - Len, Stan Thorpe and Tony Briselden. Dave Hammond on the main camera.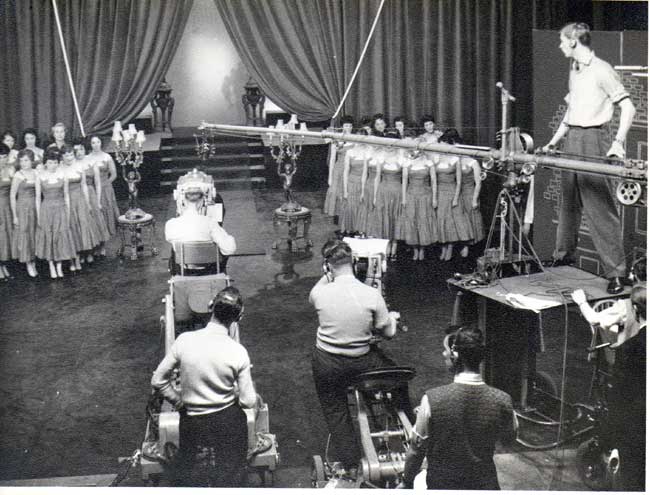 &nbsp


A Crew 7 mascot called Septimus. He's sitting on the electronics box of an Angenieux 10:1 zoom, an optional extra for the Marconi Mk4 and EMI 201 cameras in use in the mid-sixties.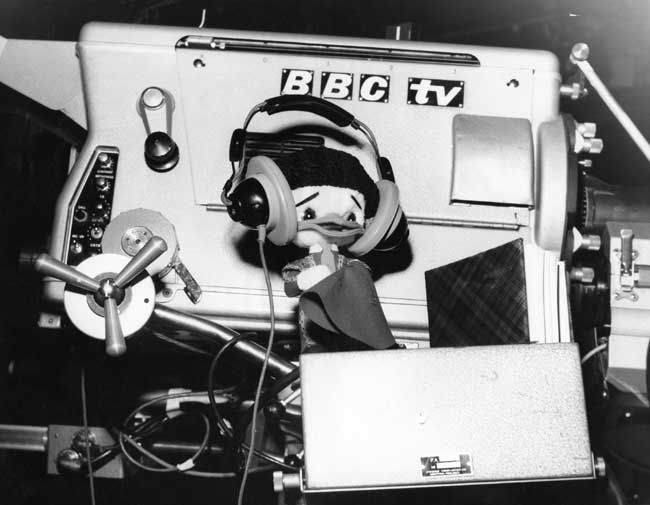 With John Henshall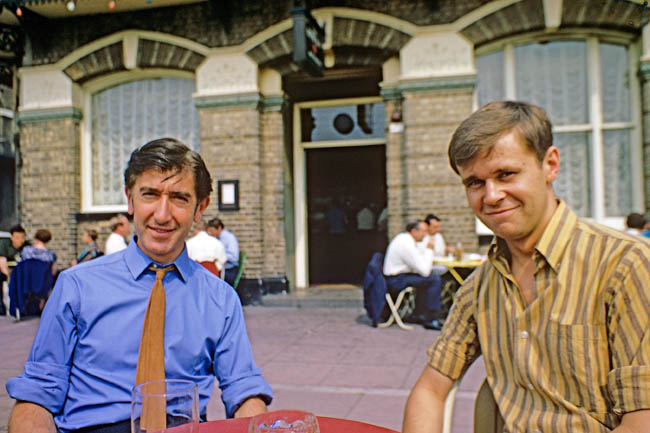 &nbsp
&nbsp
At two of Roger Davis' garden parties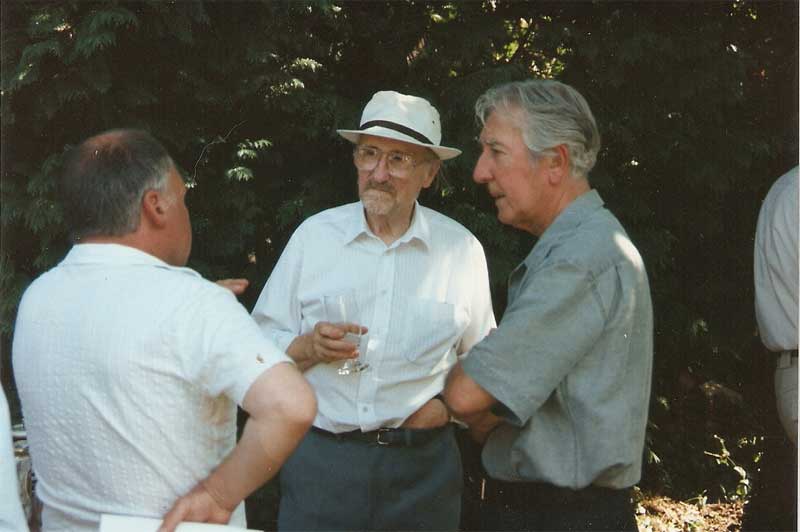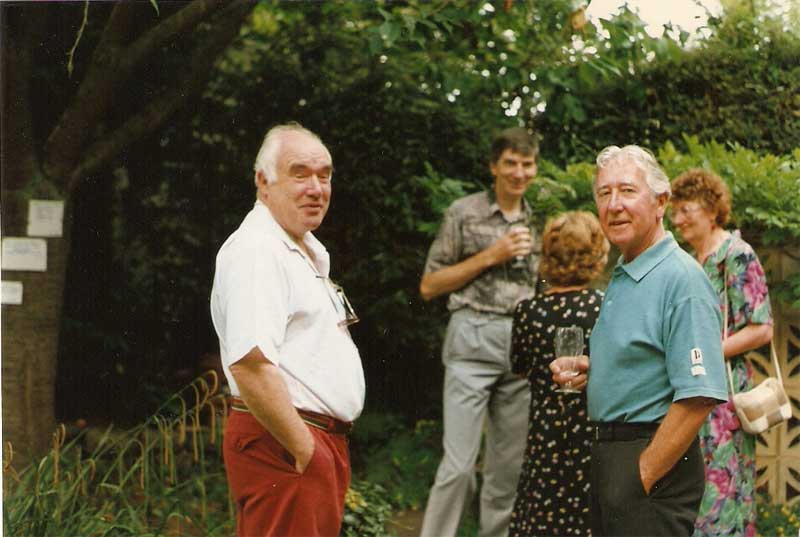 &nbsp